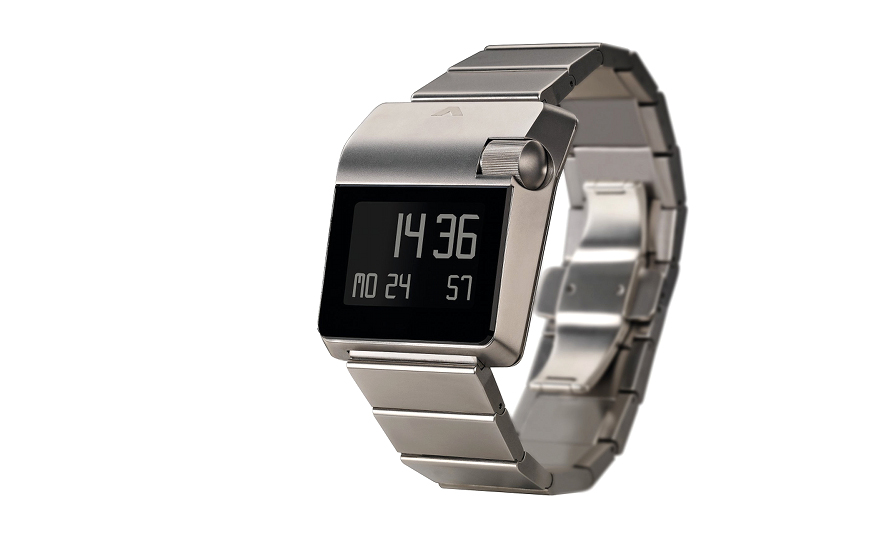 v-tec Alpha
The late Hannes Wettstein first implemented Ventura's vision of a digital timepiece with a totally intuitive user-concept with the v-tec Alpha.
To better on its design and to create a new model put us to a hard test, as we soon found that nothing could replace, least improve, the concept of EasySkroll. Along with it, the "Wettstein kink" imposed itself as being inevitable.
The dimensions of the new v-tec Alpha_II allowed us to increase the LC panel size and a powerful new microprocessor enabling 30 additional segments to form two more alphanumeric digits to the display. The technically essential changes remain under the surface: the elegance of a new flash-programed software with improved energy efficiency, combined with a state-of-the-art liquid crystal display with unequalled luminosity and contrast.
The Time-2 function is now combined with a simple, yet ingenious International Date-line function, a world's first in wristwatches. Other subtle improvements will soon enough be discovered and appreciated by owners of previous v-tec models.