FORM FOLLOWS PASSION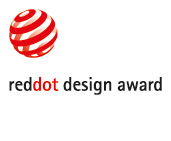 In 1989 one of the first products "watch Flemming Bo Hansen" was selected to become part of the permanent design collection at the Museum of Modern Art "MoMA" in New York. Three years later in 1992, the same "watch" received the Red Dot "Best of Best" Design Award. Ever since, numerous Ventura timepieces have been granted international awards for their outstanding design: The SPARC MGS was honored with the GOOD DESIGN Award (Japan) in 2011 and the Red Dot "Best of Best" award 2012. The SPARC Sigma MGS obtained the GOOD DESIGN Award in 2012 and the Red Dot Award in 2013. Working with accomplished designers, unrestrained by the limitations of using standardized movements, Ventura has developed and defined an archetypical design language of its own.
COMPETENCE TO INNOVATE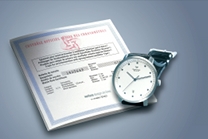 Ventura's quest for functionality, precision and quality was deeply rooted in experience and competence of manufacturing traditional mechanical chronometers. With the legendary v-matic collection designed by the deceased Hannes Wettstein, Ventura was amongst the ten largest manufacturers of officially certified Swiss chronometers COSC, in the mid-nineties. Creating and building mechanical watches with the same standardized, mass-produced mechanical movements however started to become routine and threatened to stifle Ventura's urge to innovate. To enter the new millennium by focusing on the exclusive manufacturing of high-tech electronic timepieces was a bold move but in the Year 2000, Ventura introduced the World's first Automatic Digital watch SPARC. Cases and bracelets made of Titanox, the hardened, scratch-resistant Titanium, or Durinox, a steel with the same hardening applied, are exclusive achievements that endow Ventura products with their unique longevity. The EasySkroll operating system combined with a single scroller functioning intuitively like a "mouse", was another important invention; it has become a benchmark for high-value digital timepieces.
POWERED BY HUMAN ENERGY
RENEWABLE ENERGY - SUPPLIED BY YOU
Your browser does not support the video tag. Then an interdisciplinary team of designers, mechanical-, electronic- and software engineers took the challenge to conceive a totally new kind of timepiece. The SPARC MGS and SPARC Sigma MGS models combine the venerable automatic winding mechanism and the liquid-crystal-display technology, two of the most important Swiss inventions in watchmaking. The SPARC models are entirely powered by human energy, a long overdue hi-tech re-invention of the automatic mechanical watch. The wrist movements of its wearer bring an oscillating mass to rotation. A mechanical gear transmits this force to tension a spring, which releases itself some 17'000 times per day to a tiny generator. The resulting electric energy is then stored in an accumulator. The proprietary software controls an intricate power management that includes a detector signaling the display to switch-off when the watch is not moved. Ventura's SPARC MGS models combine mechanical engineering and state-of-the-art electronics to set a new benchmark for accuracy, multiple functions, ease-of-use and reliability.
Unleash your energy!